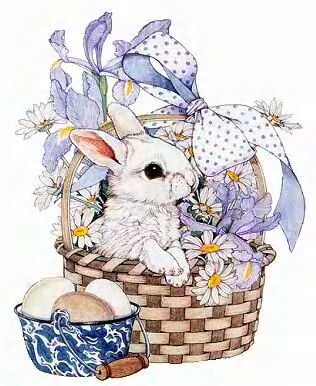 May the Lords bless you today.
Here are some Easter links for you, all right here in one place.
Have fun with your little ones. Enjoy Easter.


Easter Mini Book Color
Easter Mini Book
(black and white )
as rabbits, baskets, and eggs. You'll love these
beautiful old time pictures.
done on foam sheets, or construction paper,
or just printed and colored by your child.
Easter Jokes and Riddles
Easter Online Games
Watch Easter Cartoons:
The Charlie Brown " Easter Beagle"
4 Older Easter Cartoons ( Tom and Jerry,
Disney-"Funny Little
Bunnies,"
Super Chicken, and Humpty Dumpty )
Bugs Bunny "Easter Yeggs"
Easter Is (Very cute story teaching children the real meaning of Easter)
Peter Cottontail ( There is a commercial at the first of this one.)
Hope you enjoy these. I love you.